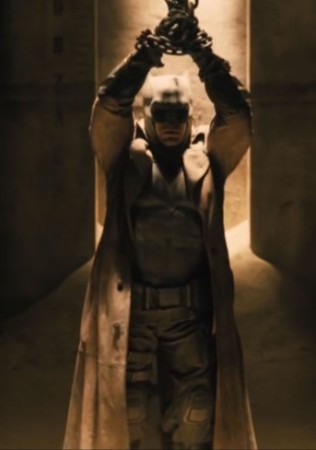 The Occultist was in trouble.
He'd gotten wind of a sacrificial ritual in Iraq, through one of his contacts in the astral plane. Travel time was no problem, because his destination sat directly on a Ley Line, so he'd arrived within an hour of the ritual's start. 
What he hadn't been prepared for was that there weren't victims for him to save. No, the ritual's sacrificial component was
him.
The Occultist has many enemies. Where the unassailable mystical power of the Sorcerer Supreme stands watch over the Earthrealm in the sun, he protects it from the darkness. Through whatever means available to him, he keeps the horrors of the night at bay. In return, they try their damnedest to kill him.
Ley travel wasn't always reliable, but it got him to where he needed to be. He'd supplemented his standard kit with a few extra trinkets, but he hadn't even had a chance to use them. It wasn't mysticism, even, that laid him low, but a simple blow to the head from behind. When he awoke, he was suspended from his wrists, gear taken from him. His captors weren't present, but he was sure they'd be here to kill him eventually.
Well, this... could be better.