The Neo-Noir Nightmare.(I'm gonna make this an actual thread, I promise. I just need to have it out there, to properly motivate me to finish it. Expect edits randomly.)
Founded in 1704, Dawn City is widely regarded as being the most crime-ridden city in the United States. Systemic corruption, from the Mayor's office down to beat cops, means that when criminals
are
 arrested, they're back on the streets in a week. However, it's also home to a number of large corporations, causing a great disparity in wealth among its citizens. The lower half are in often extreme poverty, forcing them to turn to crime, while the upper half live in massive towers and play with the lives of those below. 
Dawn City is built on the New York/New Jersey state line, Dawn City is out of the legal jurisdiction of both states, meaning all legal proceedings must be handled within the city's horribly corrupt court system.
As a general rule, the police are corrupt, cowardly, or incompetent, and will gladly accept bribes from villains, or hunt down vigilantes and turn them in for rewards.
Map.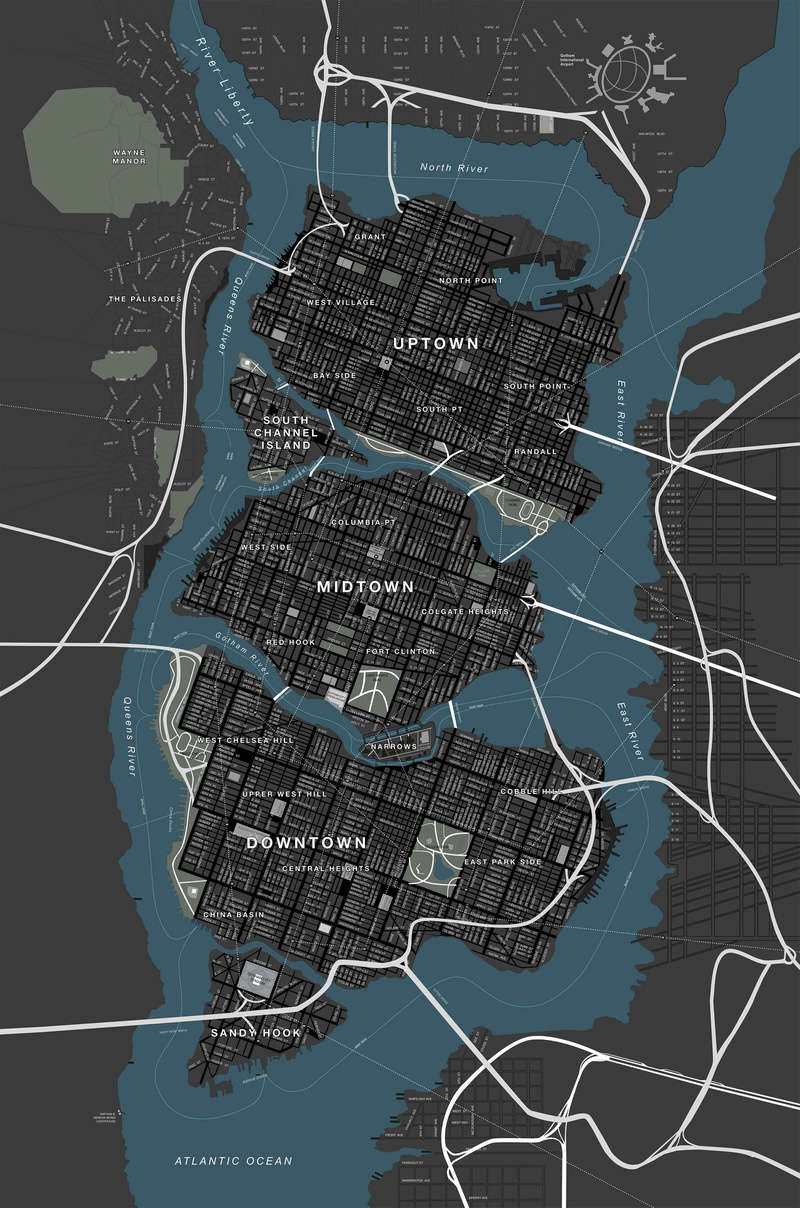 Dawn City is built on three main islands, connected by bridges. The rivers between them are filthy, though a massively underfunded project technically exists to clean them up. The first island is where the upper echelon lives- Pendragon Tower, the Comcast building, and the townhouses of the wealthy and powerful. People who work here work white-collar jobs, and crime is low compared to the other two islands. [Include a section about the second island here.] The final island is a heavily industrialized area, with shipyards and factories dominating the area. Apartment buildings that are barely a step up from tenements are the most common place for people here to live, and crime is frequent, though it's mostly lower-class people victimizing other lower-class people. The city's crime families recruit from these people, as 'minions,' or simple muscle. 
Notable People
Villains.
The Conspiracy's 
Jason Pendragon
 operates publicly out of Dawn City, with his company's tower but one of many in the skyline. 
Heroes.
The Black Knight's home is Dawn City, and he operates in secret there, mostly dealign with low-level crime.


Last edited by Black Knight on Thu Dec 07, 2017 1:54 pm; edited 1 time in total